The company wanted to update their landing page,
product page and mobile app.
At the top of the page new customers will find an easy to access registration form, displayed in place of the log in section and full width.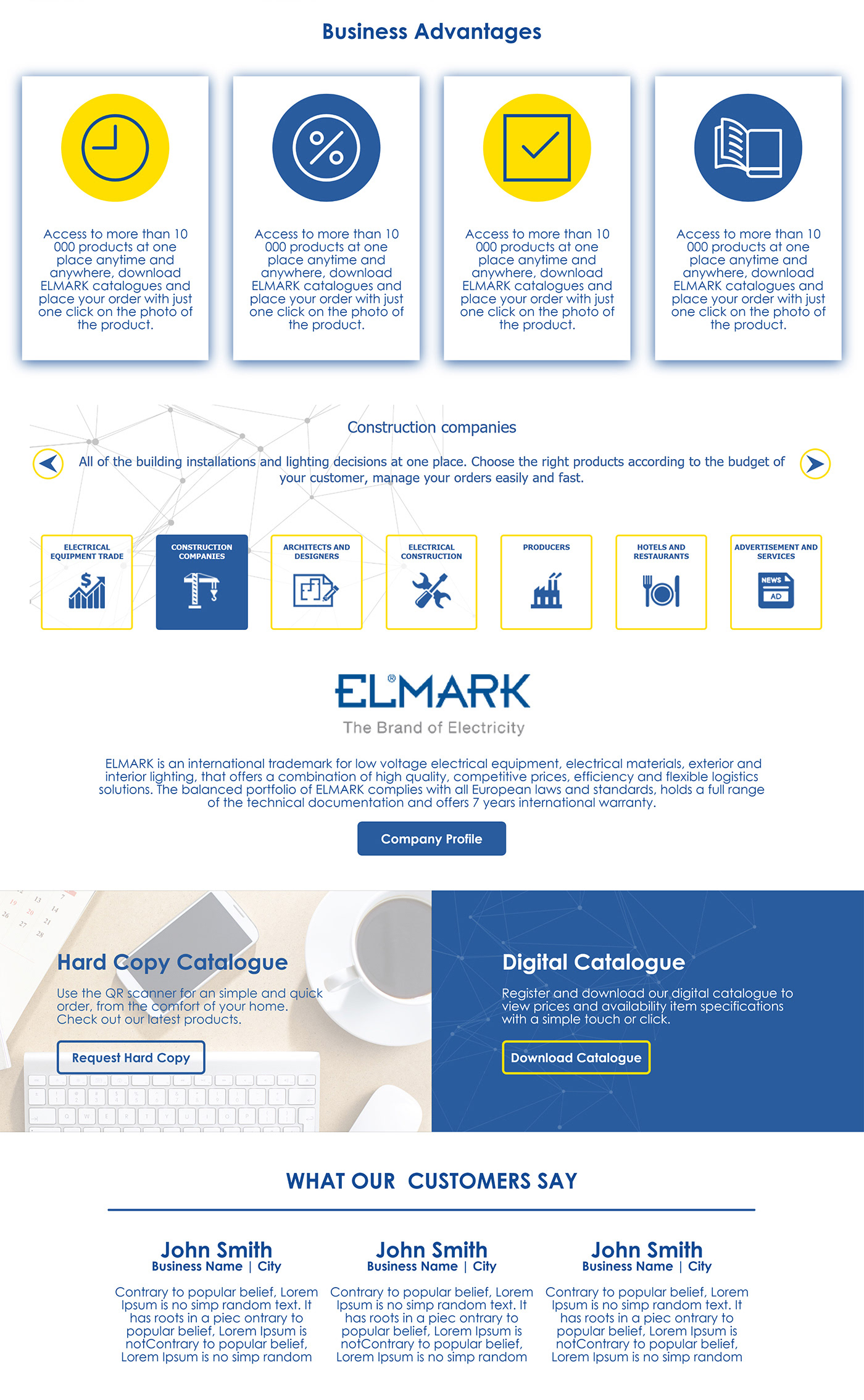 At the bottom of the landing page is a video showcase of the new functions of the mobile app. I was tasked with redesigning the applications' main page and to create an interactive demo.

The interface was changed to accommodate the need for customers to easily access the catalogues and promotional products. In order to increase customer engagement we added a feedback and rating section.
This is the page the clients see once they are logged in.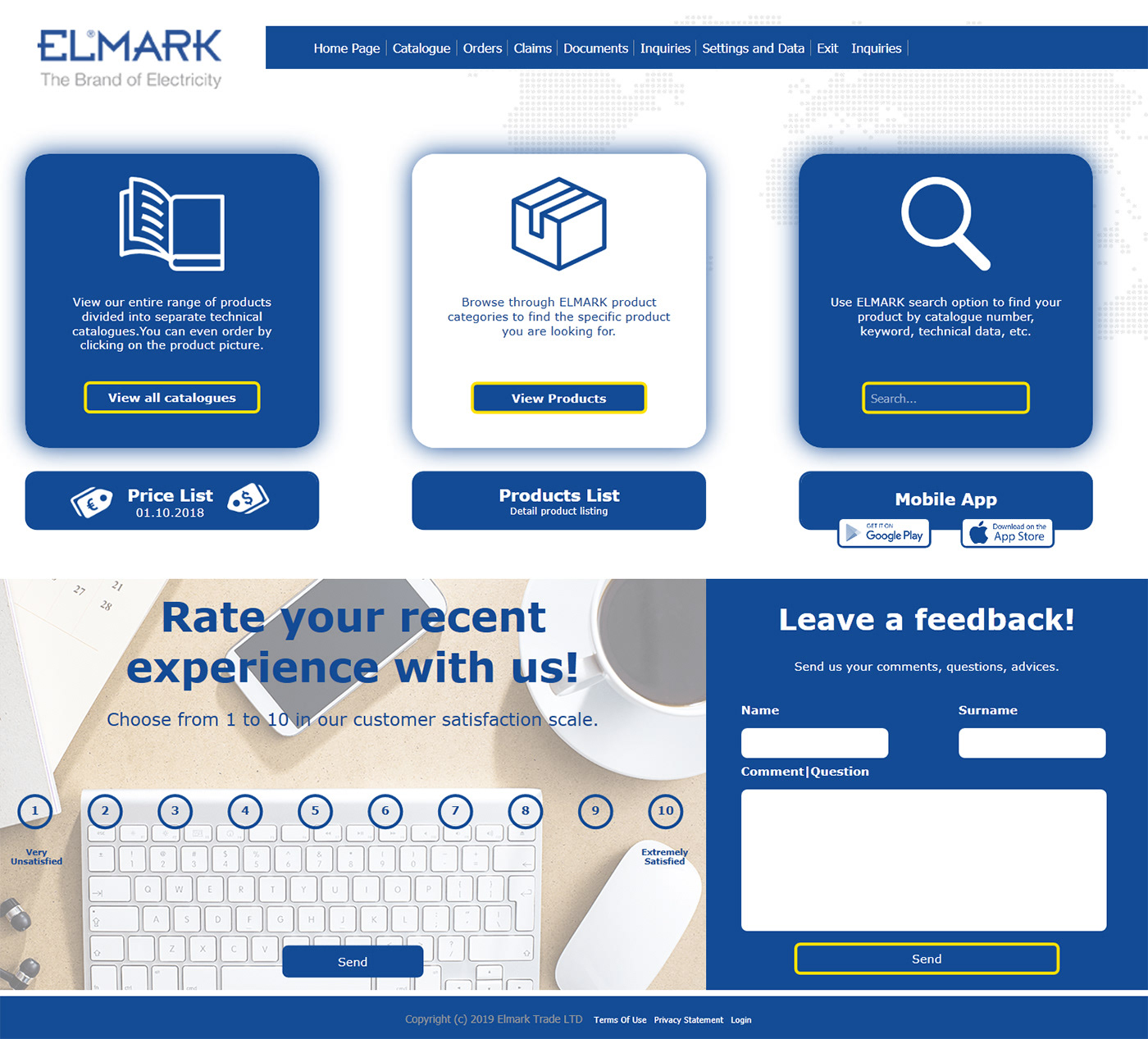 Added an additional discount page where customers would see limited promotional items.The idea behind it was to present regular customers with incentive to follow promotions regularly.

This increased both the sales conversion rates, overall traffic and brand awareness.